Women's Building Working Group

This Working Group spearheads CP4H's efforts to ensure that a Women's Building – accessible, welcoming and of striking design – will be constructed on the site of the former HMP Holloway. We need a positive legacy for the thousands of women held in the prison over its 164-year history.
The Working Group meets online every two weeks, and new members are always welcome.
Origins
The origins of the Working Group stretch back to November 2016 when the closure of Holloway prison was announced. An activist coalition called Reclaim Holloway sprang up from a broad mix of groups and individuals, determined that the site must not be sold to the highest bidder to turn into luxury housing (the then-government's plan). Over time, the coalition's concerns grew into more detailed demands for the site to include significant social housing, green space, and a dynamic, multi-functional, self-sustaining Women's Building.
Islington Council's Holloway Prison Site Supplementary Planning Document (2018), included the Women's Building as part of the redevelopment. The site's purchaser, Peabody, committed to constructing the Women's Building and handing it over to a governing body at a "peppercorn" (nominal) rent.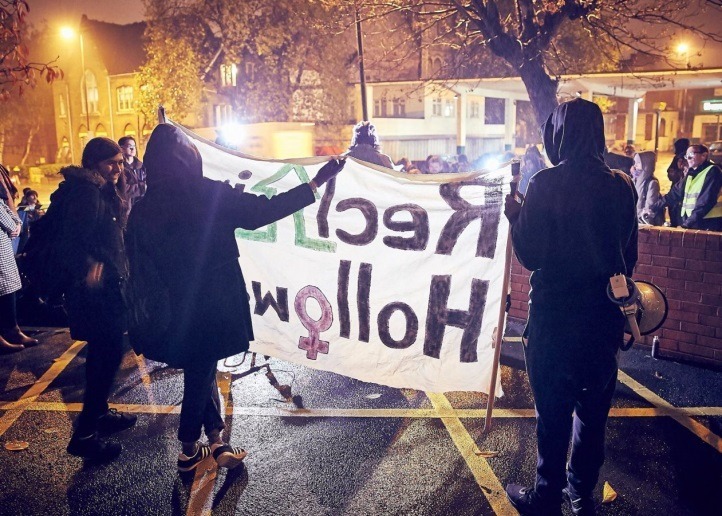 The Working Group today
Reclaim Holloway became the core of CP4H's Women's Building Working Group. Today it includes a wide range of expertise, and is creating increasingly detailed vision of what the Women's Building should eventually be when it opens in 2026-27. Members include representatives of a variety of organisations that worked both inside and outside the prison and have a wealth of knowledge regarding services for women. Many of these groups have highly specialised expertise which as a community we cannot afford to lose.
The Working Group participates in regular "co-production" meetings with Islington Council and the developer Peabody. Co-production is an approach to decision-making and service or project design, where those affected by a service or project are not only consulted, but are part of the conception, design, steering, and management.
To find out about our Women's Building working group, email – engage.plan4holloway@gmail.com