On Tuesday evening around 150 people came to discuss future plans for the Community Plan for Holloway.  It was a fantastic turnout. The gathering at Williamson Street Community Centre discussed how to maximise the influence local people have on what happens to the former Holloway Prison site.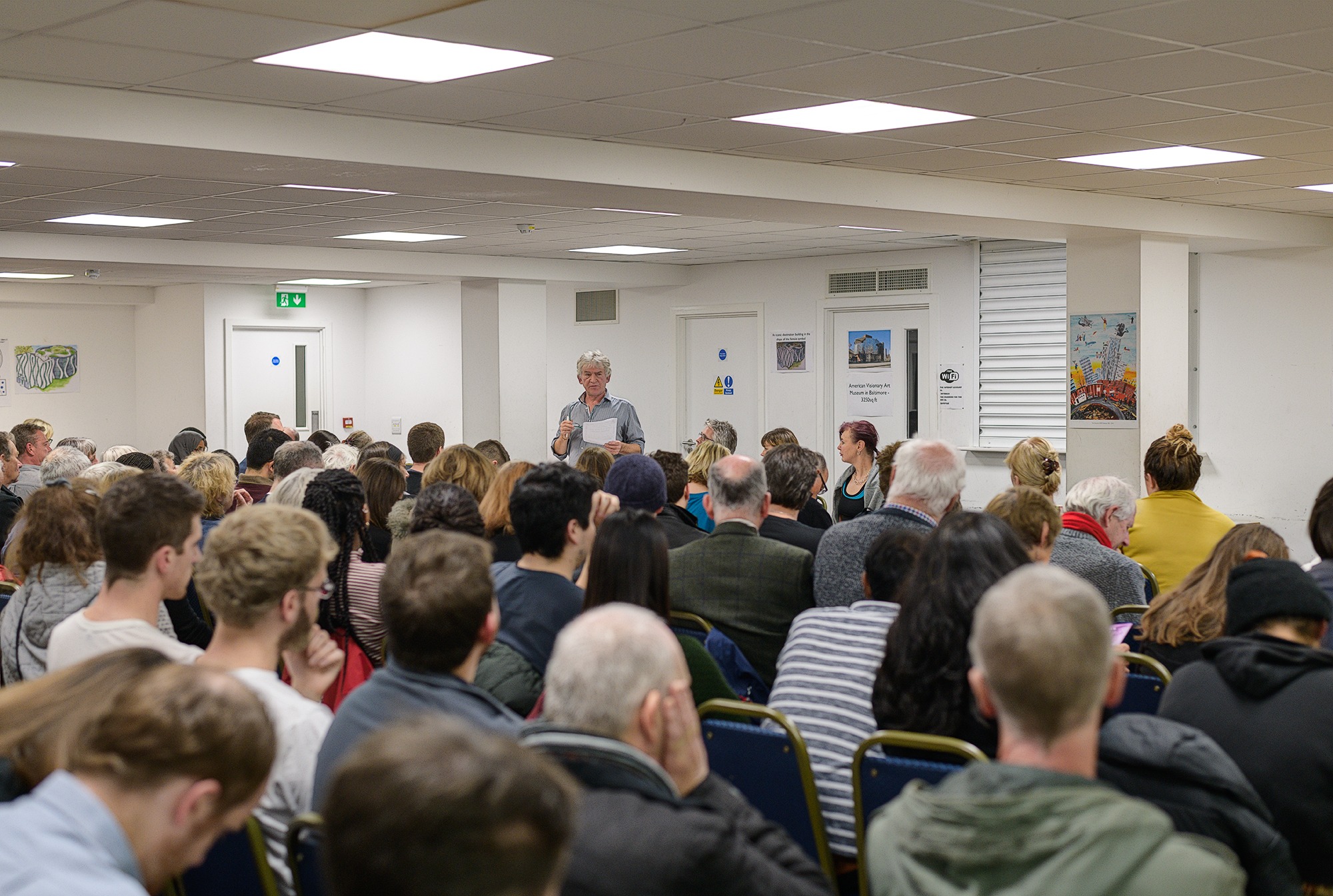 The meeting began with Will McMahon of Community Plan for Holloway talking about the many achievements of the Community Plan over the last two years. After, Will talked about the future and plans to transition from being a project coordinated by both local people and the Centre for Crime and Justice Studies to a fully local organisation.
Andy Bain then spoke about the work Islington Homes for All has being doing to pressure the Mayor of London and Ministry of Justice to keep the land in public ownership and use it to accommodate social housing.
Steve Fox of Manalo and White architects followed Andy. Steve has been supporting the Community Plan on architectural design and town planning strategy. He spoke about the planning issues surrounding the site, including the points raised in the council's supplementary planning document. He called for local people to be given access to the site to be able to get a sense of what could be built on it.
Niki Gibbs from Reclaim Holloway then spoke about her designs for a Women's Building which could provide services to empower local women.
Alexandra Lilley, priest in charge at St George's Church Tufnell Park, reflecting on her  open house sessions at the vicarage, spoke about the need for a community space to address problems local people face.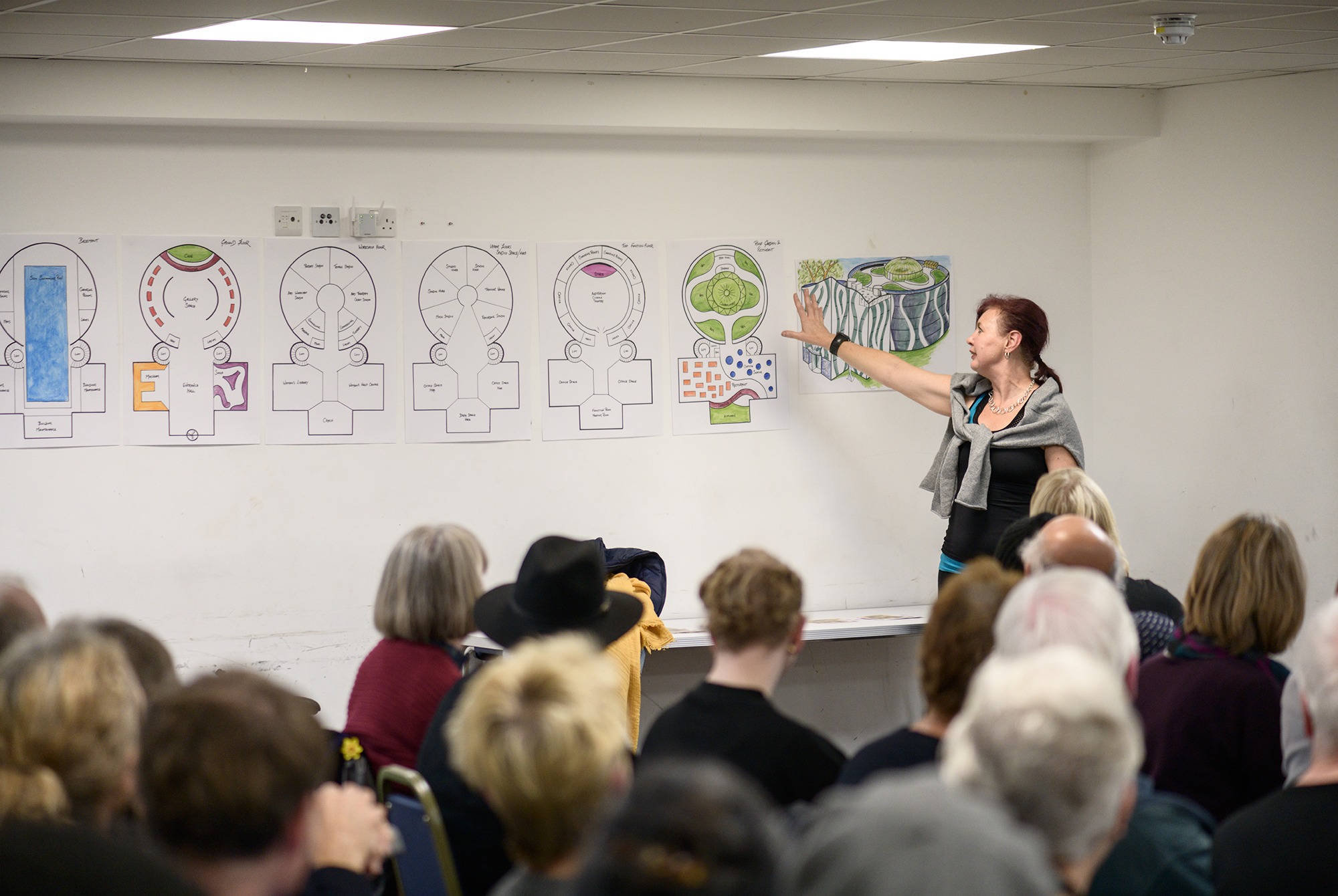 What next?
After the talks there was a good discussion with many ideas about how to move the campaign forward. We will be working on carrying these forward over the next few months.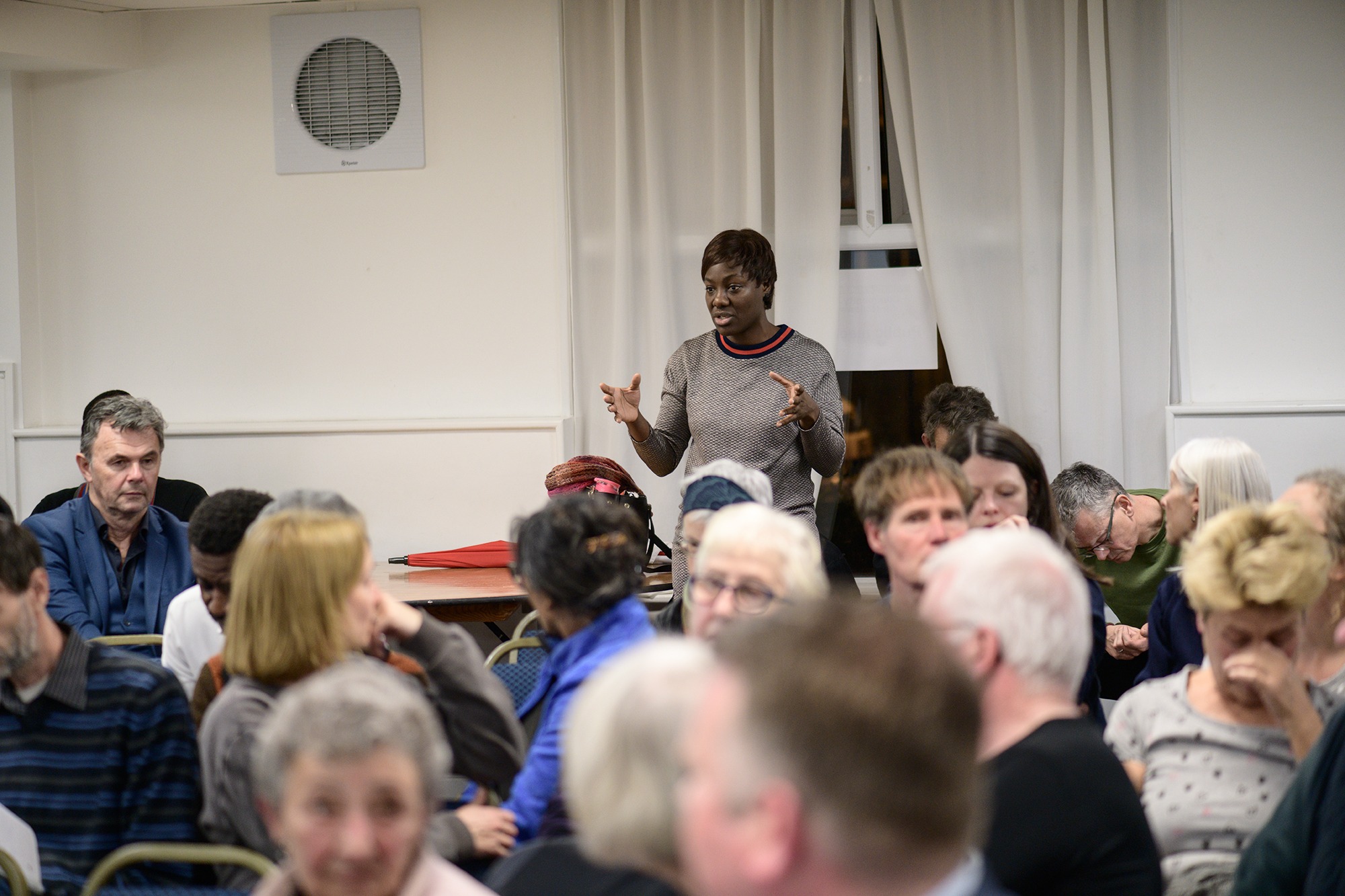 General action points:
push to get local people access to the site as part of the planning process
keep pushing for an intervention by the Mayor of London Sadiq Khan, including Mayor of Islington, Kat Fletcher, working to include action around the Holloway site in Khan's 2020 election manifesto
set up Q&A with Councillor Diarmaid Ward, Executive Member for Housing and Development at Islington Council, and others
everyone is invited to the national housing summit on 8th December
set up the community interest organisation to be up and running by February 2019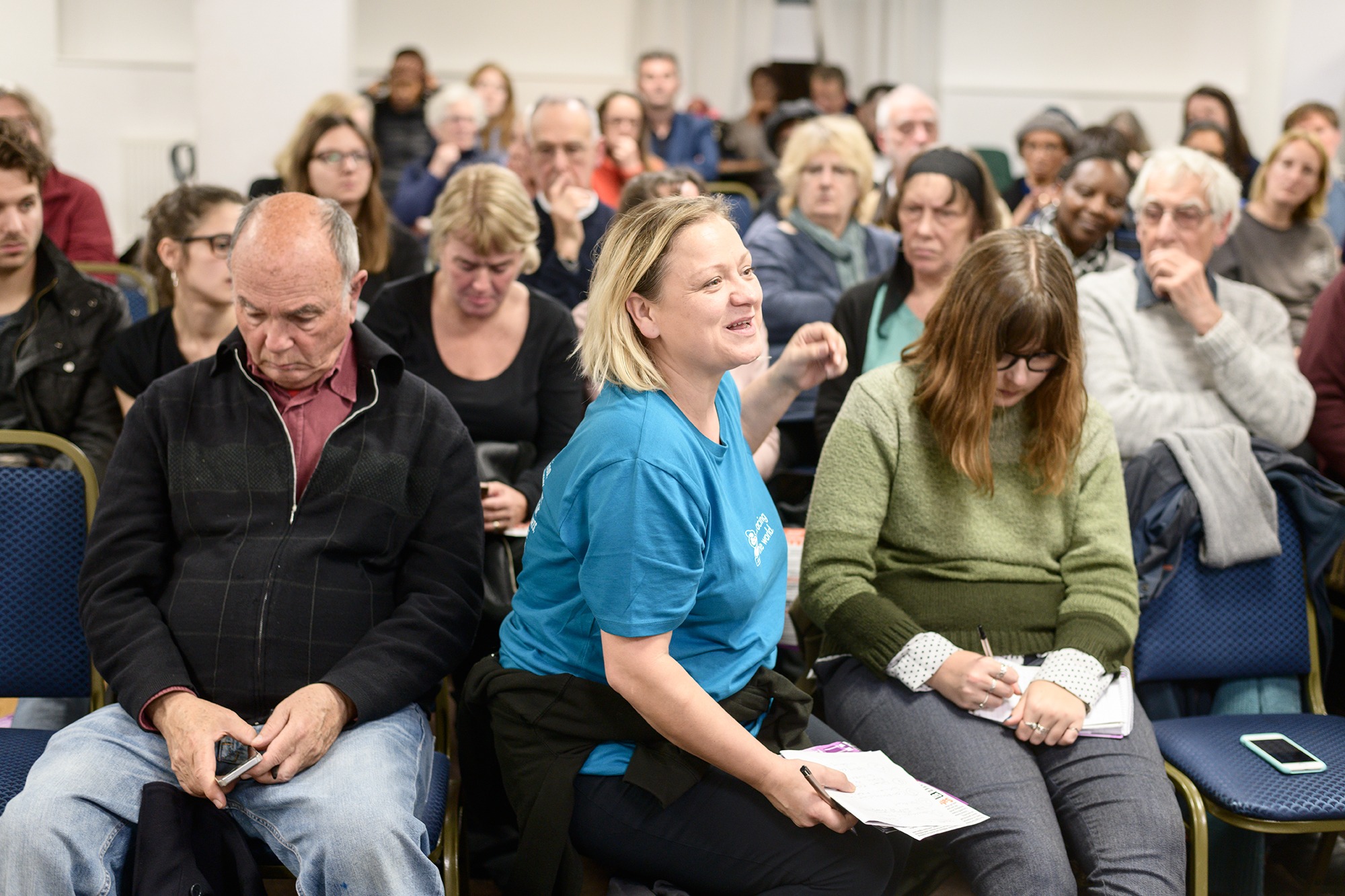 On the announcement of developer:
public meeting to discuss the implications
experts respond to plans
public protests by Islington Homes for All
community 'break in' demo if local people refused site visit
We will be working to carry these action points forward over the next few months. In the meantime keep an eye out for our updates on this website or in our mailings. If you are not already signed up to receive our communications please register here.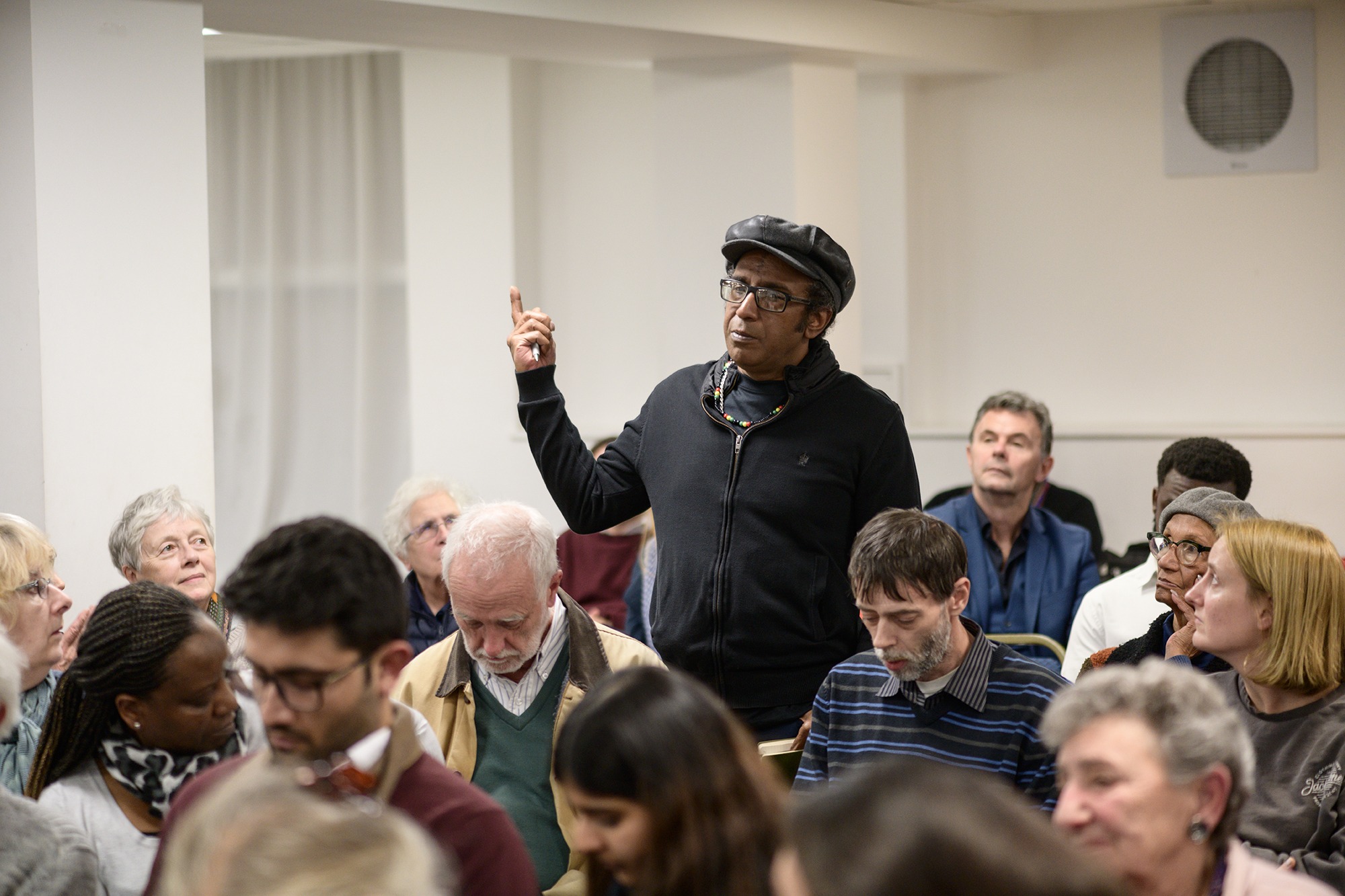 You can read report of the evening in the Islington Gazette,  Islington Tribune and the Evening Standard (see below).