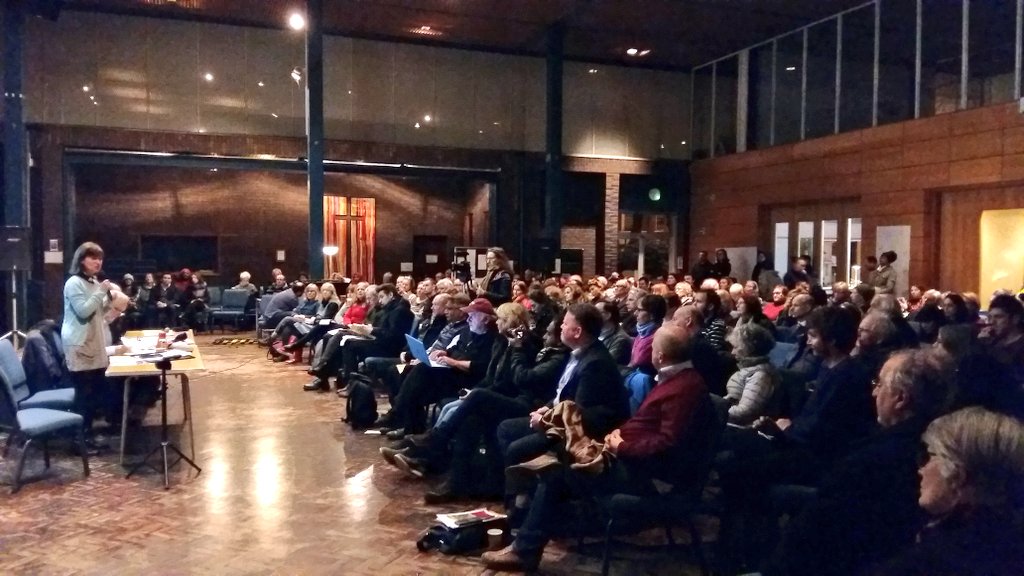 Over 180 residents and community campaigners attended a packed Community Plan for Holloway meeting on Friday 2 March. The event was vibrant, inspiring and illustrative of a real change happening across the boroughs, driven by a grassroots and inclusive movement. We heard talks from Niki Gibbs (Reclaim Holloway), Glyn Robbins (Islington Unite Housing branch), Alexandra Lilley (Reverend of St George's Church) and Jeremy Corbyn (constituency MP), all of whom discussed the visions they had for the site.
The main theme we gathered from the evening was to use the former prison site for community purposes.
The meeting began with a presentation from Will McMahon, Deputy Director of the Centre for Crime and Justice Studies (CCJS). He presented Unlocking Holloway for the Community, the draft vision document for the site. Attendees were asked to provide feedback and views. Glyn, Niki and Alexandra, all members of the Community Plan Steering Group, followed Will and focused on how we can meet community needs for genuinely affordable housing, community services and green space. In what would be a fitting and symbolic legacy for a former women's prison site, Niki Gibbs raised the possibility of constructing a women's building within the new Holloway development.
A lively debate, reported by the local press, then took place about how to ensure the vision was turned into a reality. That was, after all, why we were all there. How can the local community bring this to life?
The event concluded with a speech from constituency MP Jeremy Corbyn, who said:
We will win this if we campaign together and put the pressure on. We live in a wonderful city, but also one of enormous pressure and tensions. If we don't change tack on housing priorities, the local area will be socially cleansed. Winning the argument will give us the opportunity to get good quality housing for the people that need it.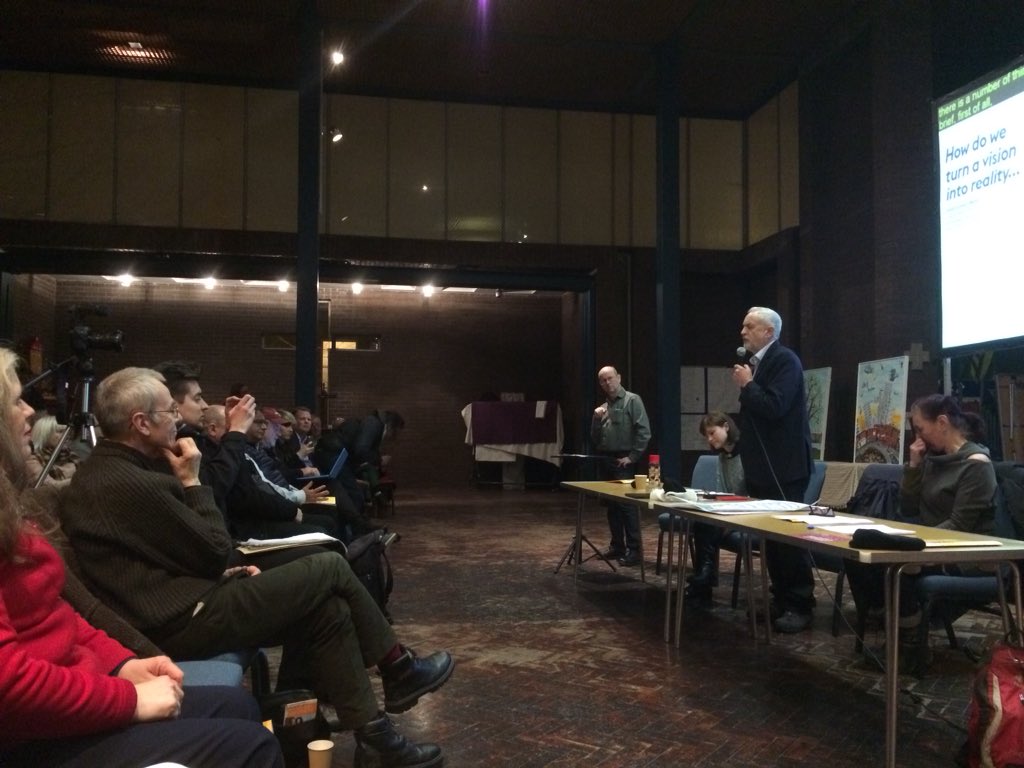 Ultimately, the energy, mood and hope displayed in the meeting on Friday night from community groups, local residents and the speakers should give us reason to hope that we will have a positive impact on the site's development. If you look to the movements happening in other boroughs to change the direction of development towards community, inclusion and affordability, we are optimistic about Holloway.
What next?
We're gearing up for the May local elections and want to ensure that all local council candidates are canvassed about their views on what should happen to the Holloway site. Stay in touch, we have more exciting news to come next week and lastly, thank you again to all who came on Friday.