The launch of our online survey on the future of the former Holloway prison site in Islington was covered in the Evening Standard, the Islington Gazette and the Islington Tribune. London Live TV News interviewed us about the survey along with two local residents who are concerned about plans for the site.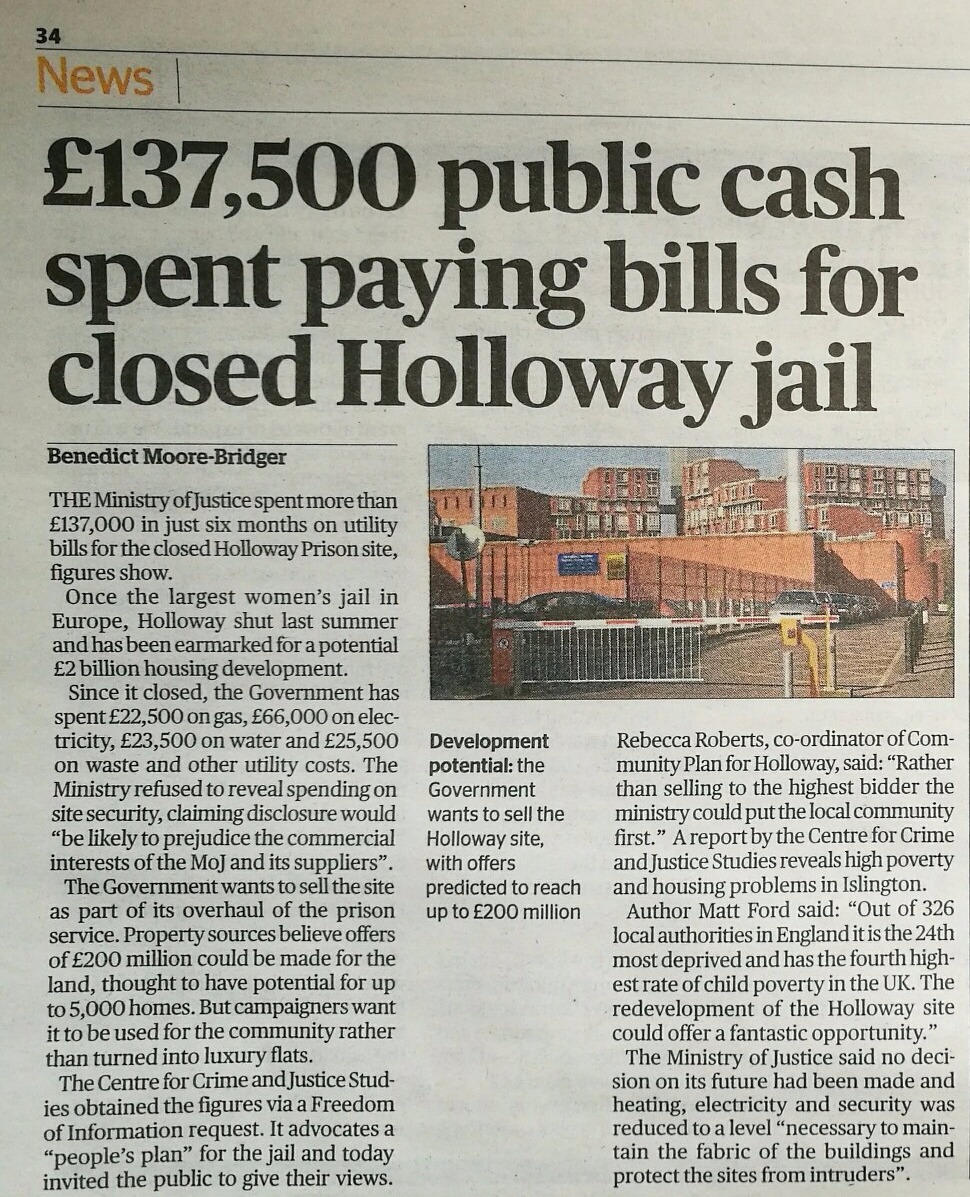 We're working with local people and community groups to put forward a positive vision for the site.
Project funders Trust for London published a blog by our Research and Policy Assistant, Matt Ford, about the report, Islington: A local needs analysis, released alongside the survey.
In an unrelated story, also published in the Islington Gazette, Labour leader and local MP Jeremy Corbyn, echoing the findings of the report, stressed that despite its reputation as a wealthy borough, Islington has very high levels of poverty and deprivation.
The Evening Standard also highlighted our research which found that in just six months the Ministry of Justice spent £137,000 on utility bills at the closed prison site. The Ministry of Justice refused to reveal how much it spent on security.
HMP Holloway was the only women's prison in London and sits on a large area of public land in Islington, the most densely populated area in the country with some of the highest housing costs. The redevelopment of the site provides an important opportunity to meet needs and benefit the local community.